I've mentioned if before, and if you've been following, you already know this.
My ex husband married the women for whom he left me.
They now of children of their own.
When people find this out, they often want to know how I handle it.
Well, now, several years later, it just doesn't matter anymore.
In fact, what's best for my kids is for their dad to remain happily married for the rest of his life, so my children don't risk losing someone else, a woman they don't really remember not being there, as well as possibly their siblings.
That doesn't make it easy, because I don't know her. There has never been any real attempt on the part of my ex to encourage any relationship, probably because he's afraid of what I might tell her.


I don't know how much she knows about what went on and the part she played in the demise of my marriage. I know she knew he was married... I know she knew he had children... I know she made a choice that she, an adult, was more important than two very young children.
What I don't know is what he told her about the state of our marriage... I'm pretty sure she doesn't know he was still trying to have 'relations' with me after they were living together. I'm pretty sure she doesn't realize they announced their engagement before my divorce was final. I can't imagine she'd have stayed if she did.
When it was all going on, I refused contact with her. She was not welcome in my home and I did not want the children having any contact with her until my divorce was finalized. I was so resolute in this that I had my ex's visitation limited when he refused. Once we were divorced and my ex finally admitted to the engagement, I insisted on meeting her.
We met for coffee. It was fine. It needed to be done and I needed for her to see that I wasn't going to be nasty or angry. I felt that I needed to extend the olive branch. Don't get me wrong... I was a nervous wreck... My neighbor had to come over to calm me down and get me dressed... and I did end up looking pretty dynamite, if I do say so myself...
My children seem to like her and that helps.
But I won't lie, even though it doesn't really matter anymore, it's hard.
My ex and I do not have a good relationship and I can't help but think at least some of that is her doing. I was with my ex for 12 years... even with all that's gone on between us, that's long enough to know how he functions in relationships with those close to him and there are things about the way he acts that lead me to believe that the dynamics of theirs are similar to that of mine. *Oh the irony...he left me for...ME...just 5 years younger... and with fewer morals* She runs the show, so the fact that he really doesn't make a huge effort, the fact that he gives me such a hard time about things... well, I can't help but attribute part of that to her... I can't help but feel that if she were more supportive and encouraging, he'd be a better dad and a more respectful ex.
She knew he had children when she married him and in my mind, those children were there first... those children should come first. Simple, idealistic, I know, but it's how I feel.
And it's hard, because she's already proven that my children don't come first...that what's best for them doesn't matter. Oh, I'm not trying to be all dramatic, I don't think they'd ever deliberately hurt my children or put them in danger. If I did, I'd be moving heaven and earth to stop it. But, BUT, every time I let them go with their dad, I know that I'm releasing them into the care of two people, who if push comes to shove, will put their own needs ahead of those of my children.
That is a hard pill to swallow.
But each time they go and come back safe, it gets a little easier.
My children are happy, they are thriving.
That's all that really matters.
And so ends my story... not on the happiest of notes - like I said last time, I wanted to share a couple of things that didn't seem to fit into the flow as I was typing, so I added them at the end- or is it?
My children are happy.
Nothing is more important than that.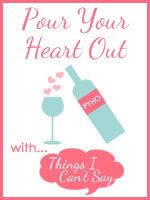 For the whole story, click on the Broken Dreams label at the bottom of the post.