It's been a week of Holiday wear. I went to a party last Saturday and we've had contests at work all week and while my sister had the kids last Sunday and I was supposed to be finishing my Christmas Shopping and instead discovered Stein Mart ~ Have you been? I mean I'd seen the commercials, but I hadn't actually ever been in one... it is T.R.O.U.B.L.E.!!!~ so I've got my Christmas Outfit all set for church and then a party on Christmas Eve.
Here's what I plan to wear Christmas Eve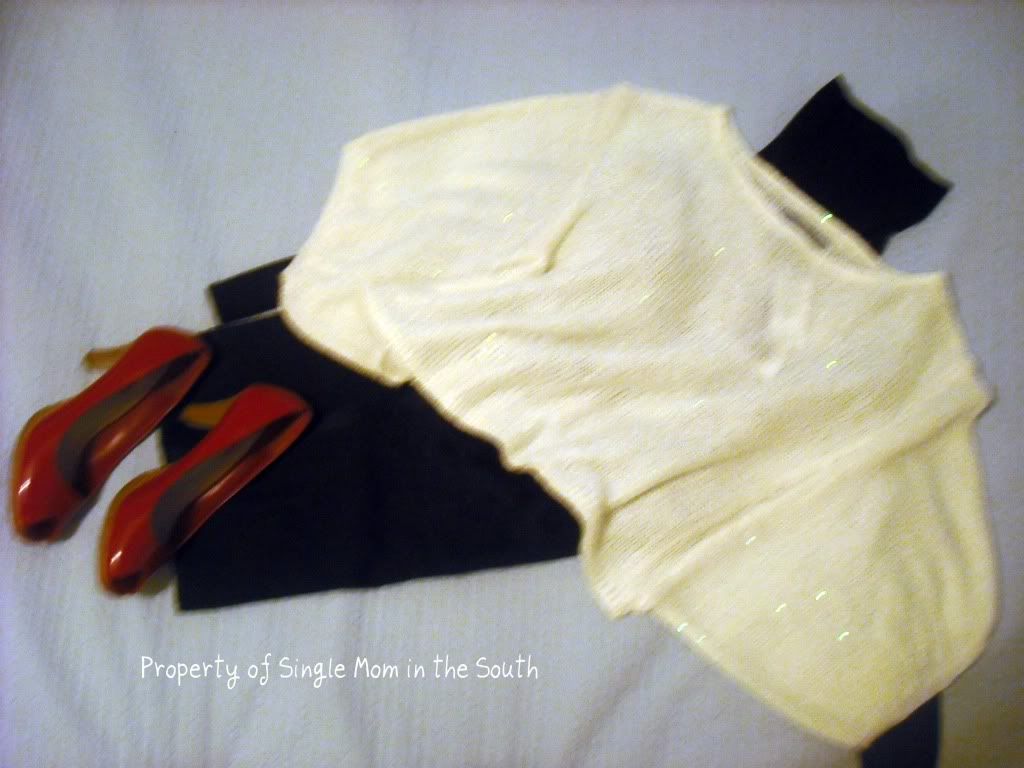 The pants and shoes I already had... these are the pants I mentioned
last week
that didn't used to fit and now are roomy... you can shoot me... I'd shoot me too...normally. I picked up the sweater at Stein Mart... it was calling my name... really... and I have this really great
red coat
... I'm SO excited!!!
Last weekend I went to a party at a friend's house. It was casual, so this is what I wore: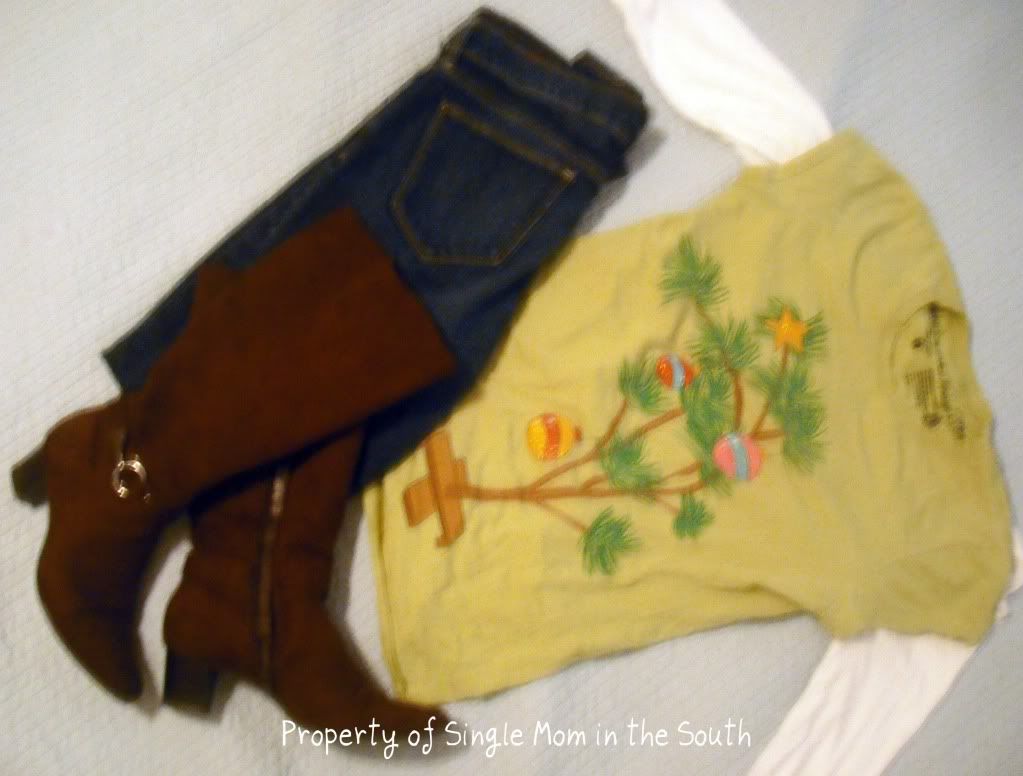 I looked very tall... I like looking tall!
And last but not least... the piece you cannot live with out... the one I know you are all jealous of... so was I... in fact, so jealous that I really did borrow it from a friend for the occasion.
Without further ado, I bring you my Award Winning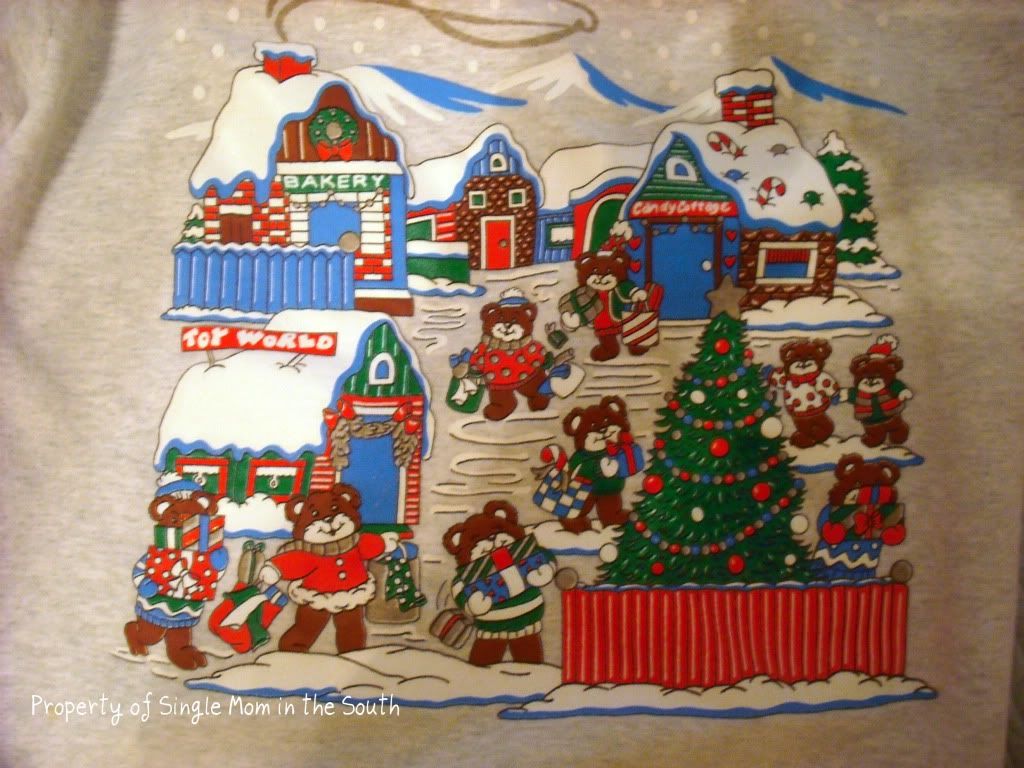 Ugly Holiday Sweater!
Okay, technically it's a sweatshirt, but I really did win a $25 gift card to dinner!
This post was written as part of:

5.) Put together a holiday outfit you'd love to wear at a holiday party should a holiday party ever be on your list of things to do.
And maybe I misread the prompt, because these are all things I've already worn, or really will wear, but oh well *grins*