In keeping with my goals for 2012, you know, the one where I organize and declutter my life, I decided to clean out my file cabinet. I use it as my nightstand. Getting a round top and table skirt for it is one of those things that's on my list of improvements to make this year...
Anyhow, it's seems it's been awhile since I cleaned it out... longer than even I realized... which may explain why all the bills and important papers I'd generated since moving Below the Mason Dixon Line were in a different filing system in my closet...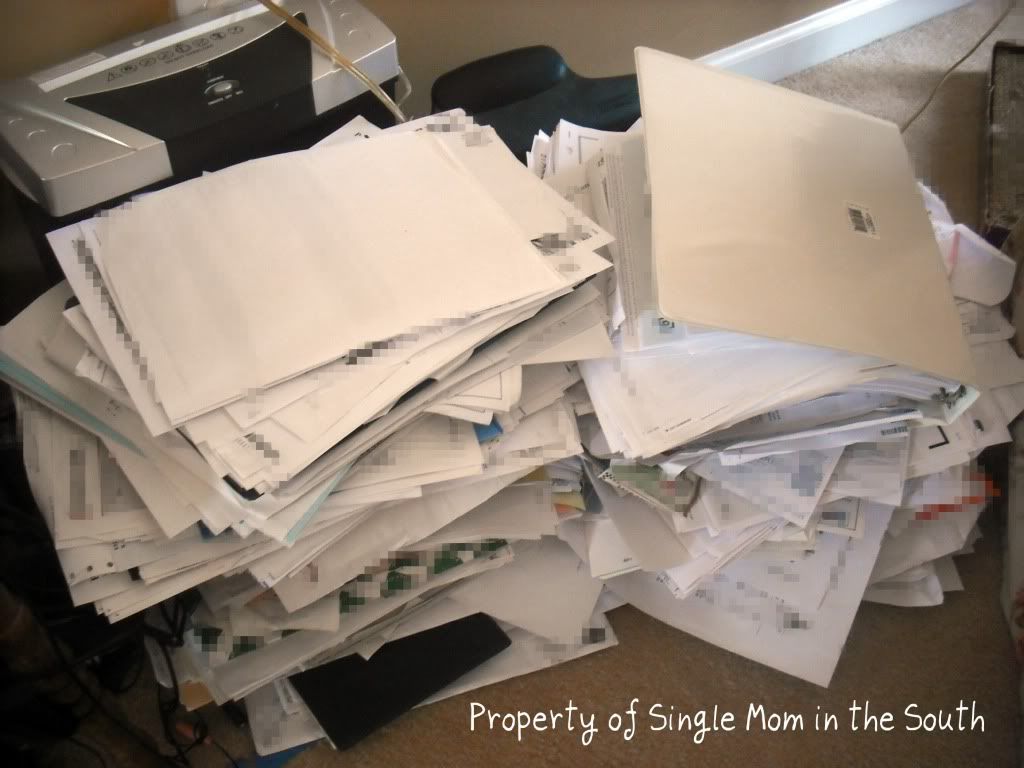 It seems my first hot date in 2012 will be with my shredder, which will most likely overheat. It might be my only date, because it will probably take me the entire year to shred all these goodies!
Some of the gems I still had in there:
All of my ex husband's Discover Card bills... my name was never on the account... I'd already taken out all of the important ones years ago, copied them, and gave them to my lawyer.
Our old cell phone bills, which gave an itemized call list and were pages long (see above)
The lease agreement to our first apartment... from 1999.
My Master's Thesis and pretty much every paper and syllabus related to college.
All that, filed away right by my bed. Talk about bad karma! No wonder I haven't found Mr. Right!

The good news is that all of my current bills are now organized and filed and I have empty shelves in my closet!
Linking up with Angie
Seven Clown Circus
for Wordful Wednesday, because, you know, I couldn't shut my mouth long enough to just post a picture!