My children were having a conversation one day this week about what they would wear the next day.
"Why don't you wear pink?" asked The Girl.
"Yes, Girl, I'll wear pink. It's my favorite color."
"Mamma, Pink is The Boy's favorite color!"
The Boy, shaking his head, "Don't you understand sarcasm?"
Apparently not, my boy, apparently not...
*****
This has been floating around facebook. I find it hysterically true!
*****
Speaking of work, I teach an elective on fractions in the afternoon. This is what we did for Valentine's Day.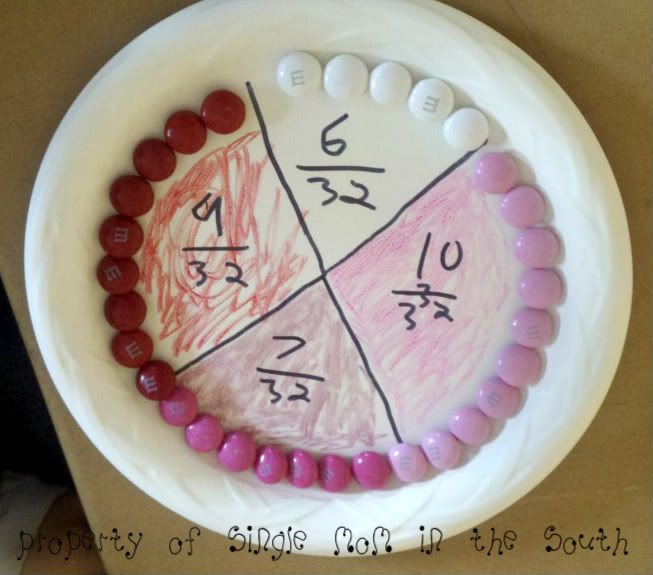 And I call myself a Valentine Scrooge!
*****
You know when one of your children does something totally insignificant in the grand scheme of things but it's so "you" that it makes you smile.
The Girl asked me to make her hot chocolate one morning recently and wanted me to put it in a travel mug so she could take it to school. As it was brewing, she got out the milk and poured milk into the bottom of the mug to "get it ready". It's something I do with creamer every morning before work and it made me smile.
*****

I heard this tune on ESPN Radio of all places, on Valentine's Day. What a blast from the past! I was chair dancing in the driver's seat, much to my children't embarrassment! Makes me long for the days when I listened to music other than Country!