It takes all kinds to live in an RV Retirement Park. Some people, like my parents, really take time to make it a second home. Some people, since they are retired and have extra time on their hands and a small place to clean, spend a lot of time making it truly a place to enjoy.
Like these people.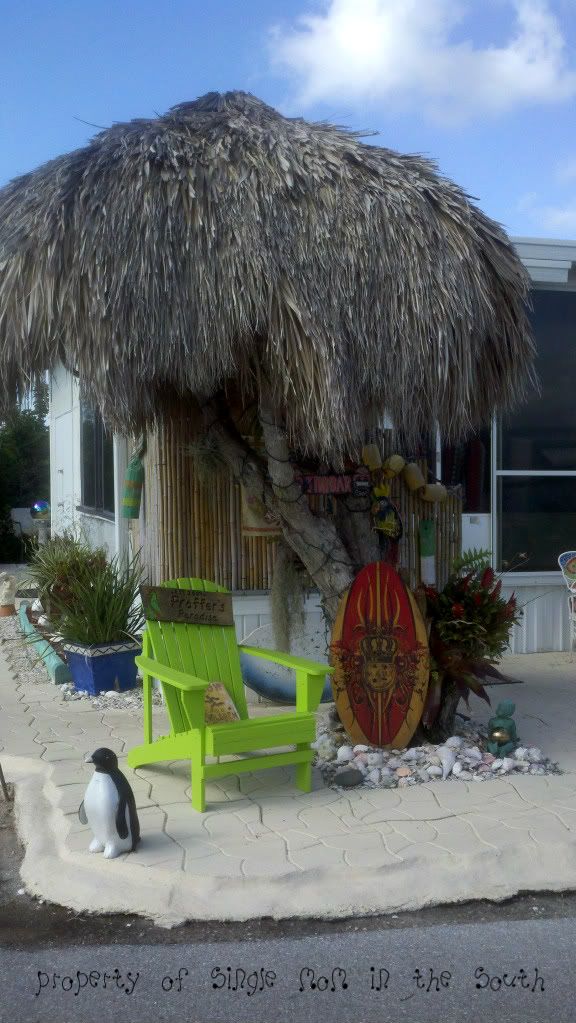 I seriously asked this lady to come do this in my backyard! ~Minus the penguin!
And others....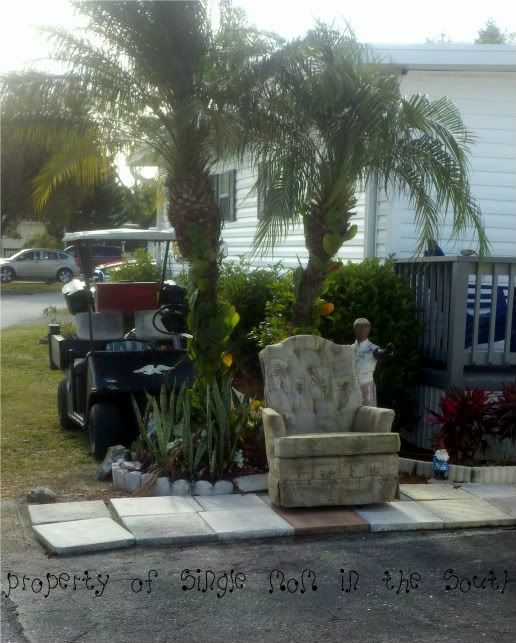 This was the next door neighbor of the people above!