About how I wanted to make sure I made more time for me... didn't just sit on the sidelines?
Okay, that's not technically what I said, but I've decided it's what I meant~artistic license and all.
Well, I put on my Fun Mom Jeans again ~actually it was a bathing suit, but let's not get too technical~ this weekend.
We went on our annual Mother's Day weekend to a semi-local summer camp with our church.
Somehow, despite my intense ~and I mean INTENSE~ fear of heights, I let The Girl convince me to do this: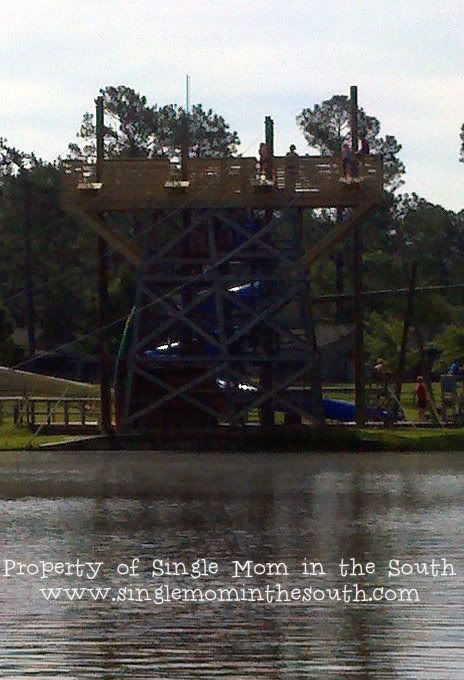 I've done it before, but it had been a few years, because after the first time, I sort of thought, been there, done that, don't need to do it again, but she asked and I was feeling brave, because a friend had already coerced me into doing this
for the first time.
So what if I had to sit and scooch off the edge of the zip-line platform? Can you tell who high up that is?
I had fun. I made my kids happy and I still had ample time to sit and read on the sun beach!
It was a very Happy Mother's Day!
Linking up for Wordful Wednesday!