I'm totally stealing this idea from Missy at
Literal Mom
. When I popped over to visit her and saw she was taking a blog vacation for Back-to-School Week, I smacked my forehead and went "Duh!"
Unless you are up at the crack of dawn, you are probably reading this while I meet, greet, and start getting to know 25 new students. Knowing the craziness and paperwork I will be buried under as we establish and settle into our new routines, on top of the nightly football practice The Boy has, I figured it might be a good time to take a break!
Enjoy your week. I won't even ask for your sympathy since I'm just had 10 weeks off! *grins*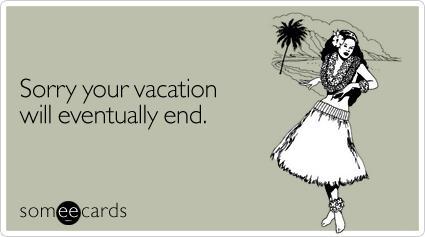 >
Admit it, you know you thought this as the teacher gleefully wished you a wonderful summer in June!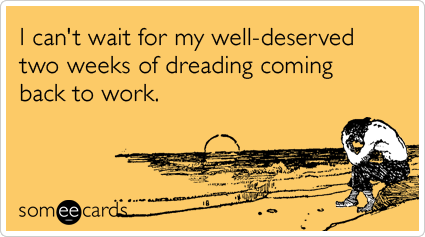 Okay, okay, it was 10 weeks and I made it half way through July before I started to worry about August!