Each year, the fourth grade at our school has the students make items over Thanksgiving Break to sell at a Holiday Sale in early December. On the day of the sale, the fourth graders come in with money to buy the items their classmates have made. The proceeds from the sale are used to provide holiday gifts for a needy family, preferably that of another fourth grader, at our school.
This year, although I'm no longer teaching fourth grade, I have a fourth grader, so I knew we'd need a project. Of course, I turned to pinterest for help and found a neat craft that wouldn't be too expensive ~think under $10 for cups and markers~ or complicated and could easily be adapted into ornaments.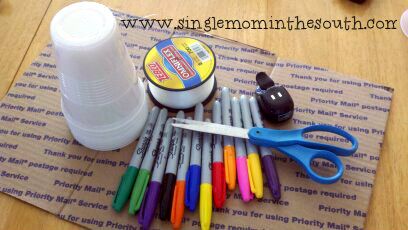 You'll need:
a package of 8 oz clear cups*
a multi-pack of Sharpie permanent markers
scissors
a hole punch
two pieces of card board
fishing line or ribbon
Preheat your oven to 250 degrees.
Choose your color scheme and markers and color the outside of the cup.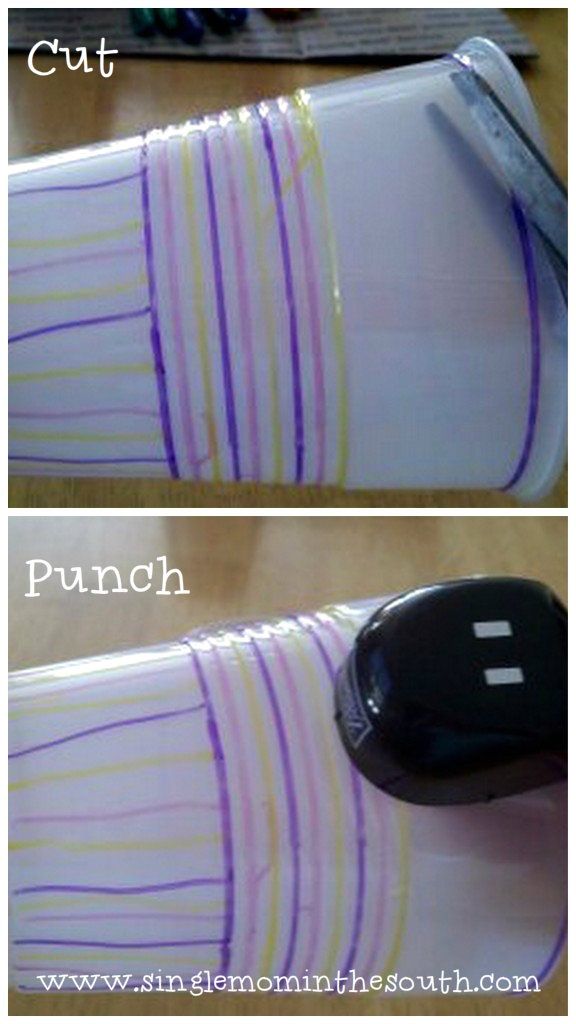 Once the cup is colored, cut off the top rolled rim and then use the hole punch to punch a hole in the middle of the wide smooth section at the top. In the middle, really, it will shrink!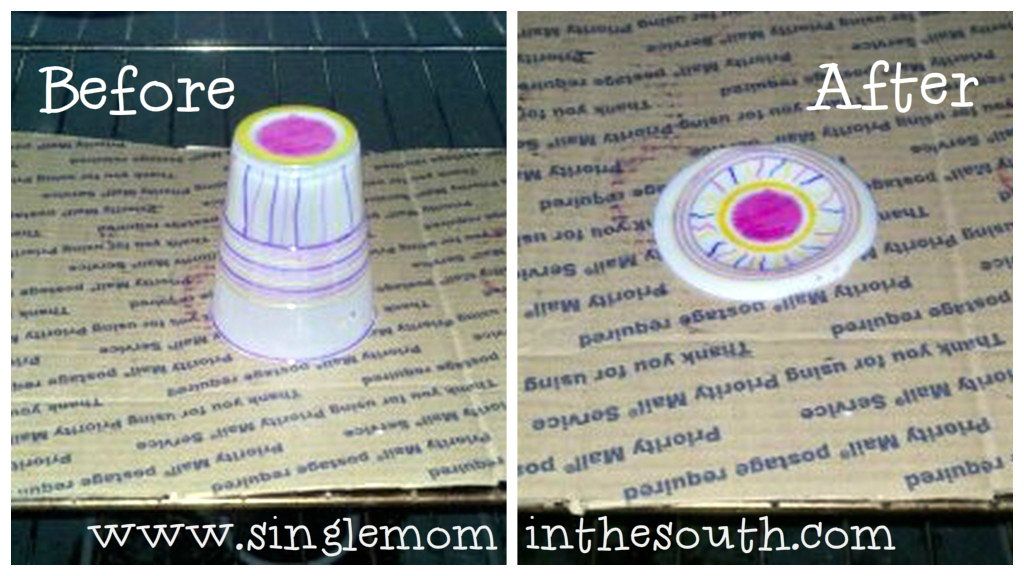 Place the cup, cut side down on a piece of cardboard and place it in the oven. Let "cook" for 5 minutes. The cup will collapse into itself and form a disk. Remove from oven. There will be some curling of the edges. I was able to flip them over** and use the second piece of cardboard to press them flat. I found it was best not to do more than two or three at a time, because you only have about 15 seconds before they harden too much to work with.
Once cooled, cut small lengths of fishing line, thread through the hole and tie a loop so they ornament can hang from the tree.
We had great fun and this was inexpensive and easy to do. Experiment with all sorts of things to put in the center, Christmas Trees, holly, a Star of David, monograms, sports team logos, you name it! Not only do we have two dozen ornaments to contribute to the sale, we also have one for each family member which I'm planning to use as a gift tag!
* the flimsy cheap kind, now is NOT the time for Hefty or Solo

.~

I tried those because I had them on had and they are too sturdy to melt.
** Do be careful. I did not find that they were too hot for me to touch with bare fingers, but they are definitely warm!