I did this for The Boy last fall, after stealing the idea from Diane over at Be Still a Minute.
Because The Girl always lets me know when things are not equal...
Because she is well trained by her mamma in celebrating her birthday month...
Because she turns 9 this week ~my baby is 9. How did this happen? I think I need a minute....
Now that I've composed myself,
I bring you 9 stories I love to share about my 9-year old.
1. When she was 4 months old, we went on our annual family camping trip. Her father slept with The Boy on one end of the camper and I slept with her on the other. I had stopped co-sleeping at home and boy howdy was she happy for the all night smorgasbord she found on that trip. I have never been so tired in my life!
2. When she was 16 months, we took the trip again and trying to get her to nap was a NIGHTMARE. One of us would lay down with her and she would run evilly in circles around the bed for 45 minutes until she finally fell over in exhaustion!
3. When she was two, her favorite movie was The Lion King. I knew we had watched it one too many times when she jumped off of a chair in the living room, tackling me while saying, "I killed MUFASA!"
4. From a very young age, my children had to get used to traveling in the car, because their dad always lived at least an hour away. One day, again when she was two-ish, we were driving along and from the backseat when she screeched, "Mamma! The Boy's termentin' me!" I made her repeat herself because I wasn't sure what she said. When I asked where she'd heard it, she told me, "Daddy tells him to stop termentin'* me in the car!" I laughed so hard I almost had to pull the car over.
5. Also when she was around 3 and we were living with my parents, she walked over to my dad one day as he was napping on the couch, patted his head and said,"Grampy, do you brush your hair too hard? Is that why it all fell out?"
6. When she was three and we first moved south, I didn't know my way around town yet. I got lost... a lot. She'd always ask from the backseat, "Mamma! Did you take the wrong path again?"
7. When she was six and started first grade in the same school my sister and I were both teaching in, she used to tell what seemed like completely outrageous stories that were always *mostly* true. One day she shared that Daddy's teeth snapped into his mouth. ~They do.~ The class laughed and she was most insulted. "Mamma! I think Grampy would be very upset if he knew my class laughed at his teeth!"
8. She proclaims that she hates playing with 'little kids" but last year when I was dating Cute Boy, we found her in the bathroom helping his then four year old with her bath and you should see her with her new baby cousin. She's a little mamma and she doesn't even know it.
9. Last year when we found out that a friend's daughter had cancer, she proclaimed that she would cut off her hair ~ and her hair is literally her crowning glory. Seriously, people pay big money for hair like hers~ and give it to the little girl if it would make her feel better. She didn't, but she took my breath away just by suggesting it.
My Girl is feisty and funny on the outside, with a sweet soul and a giving heart on the inside. I love her enthusiasm and the color she adds to my life. She caught me by surprise from the get-go and hasn't stopped yet! She completes our family.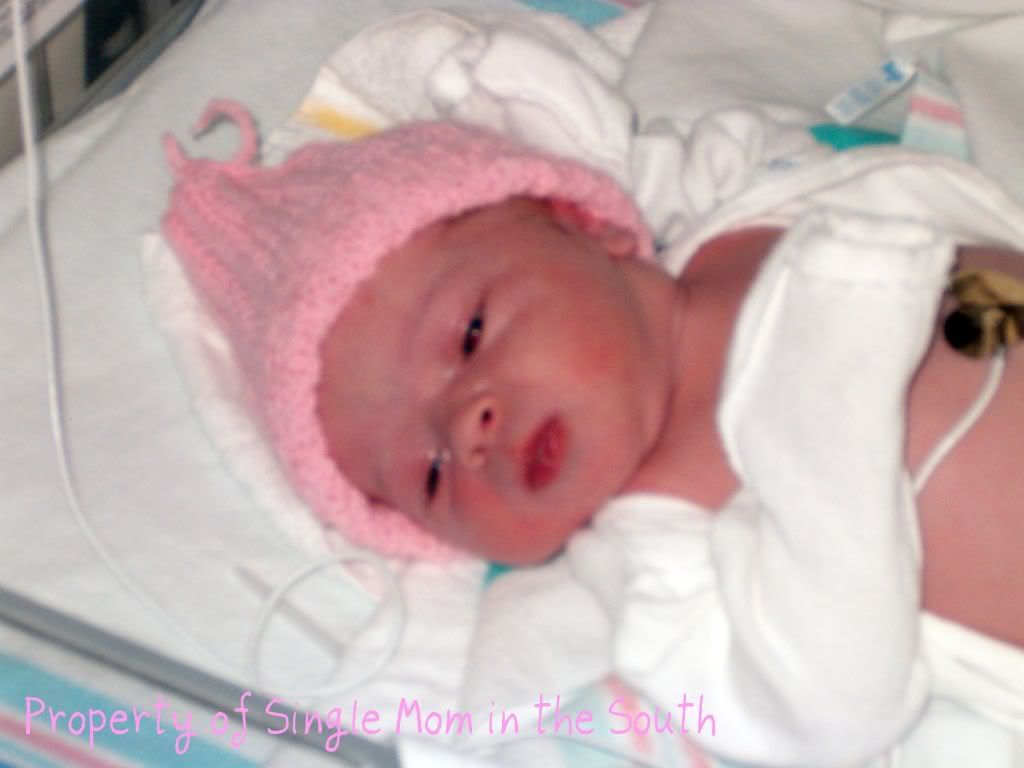 It seems like just yesterday!