Last year at this time, I was blogging about Spring Break. My children had spent the week with their father and I had been busy. I'd told you about my trip to IKEA and who I'd bought these:
I told you I had big plans for them but confessed that I hadn't gotten them out of the box yet.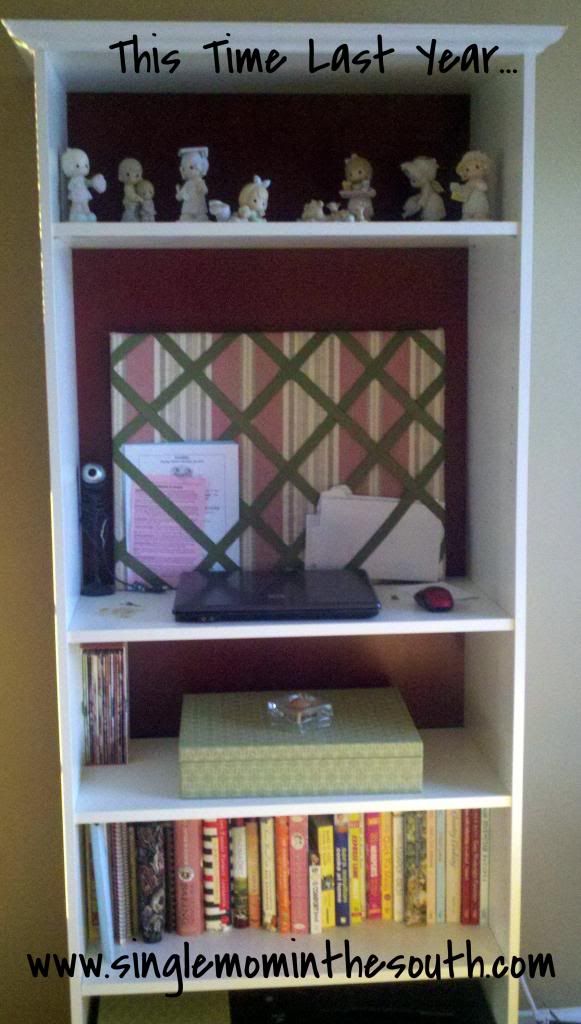 I did finally break them out this summer and I ended up with a set of matching book shelves along a long wall in my living room. I painted the back a barn red and attached crown and base molding so they look more built-in and less IKEA.
One side functions as a Home Office of sorts. The green boxes are from The Container Store and hold office supplies and printer materials. The message board I covered using scraps of fabric from the bolt I used to make drapes.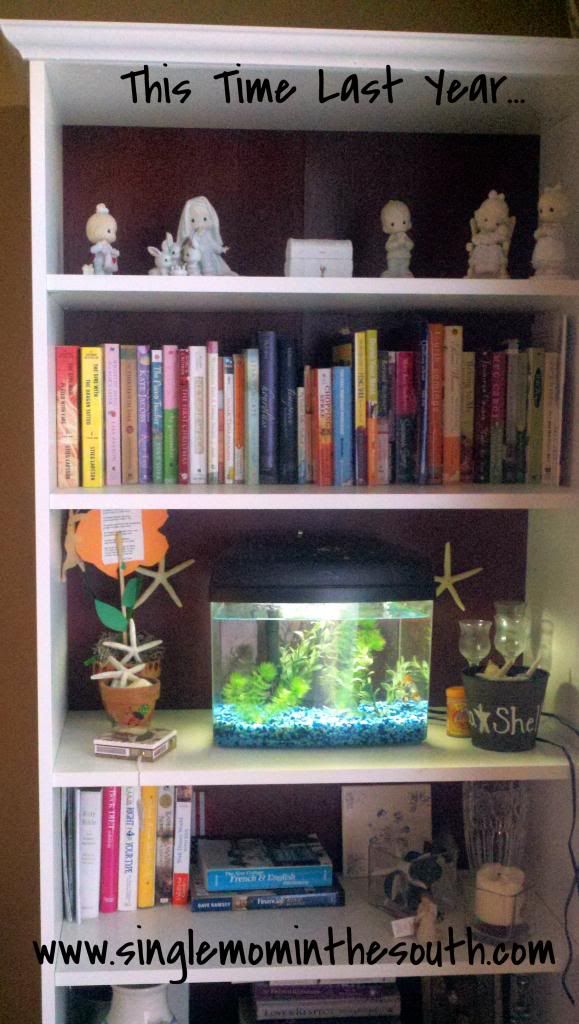 The other side is for knick-knacks and books.
The photo is slightly askew because this one sits almost against the wall. I had to leave a few inches because of the aforementioned drapes as well as an outlet to which I needed to maintain access. The fish tank is a new and only semi-welcome addition ~PSA: Giving live fish as a party favor is NOT appreciated!~ so I haven't quite lassoed the cords yet.
I'm feeling quite accomplished. I wonder what I'll get up to this summer? Beadboard in the dining room? Tiled backsplash?
Anyone? Anyone?