Lawn Boy and I went public on facebook this week, tagging ourselves as being "in a relationship" with each other. It only took a year. ~ I wasn't kidding when I said I was going slow!~ He actually took the plunge first and then I followed suit. Way more of my friends "liked" this news than his. Do you think I should be insulted? Or perhaps maybe my friends and I spend too much time on facebook? *winks*
Speaking of which LB, someone commented on a recent post wondering how he got his name. I thought for sure I'd blogged about it, but when I poked around looking for a link, I realized I never fully explained. The story probably deserves it's own post, but here is the short version: We met through a mutual friend who had recently become single. They had been friends for 20 years, so he was helping her out by mowing her lawn for her and somehow she got him to come mow mine as a favor. After that, we slowly started getting to know each other. As a surprise one day, he sent me flowers to the wrong school and signed them "Your Lawn Boy" so it's really all his fault. He coined the name himself.
In a related note, this was the view from my back window recently.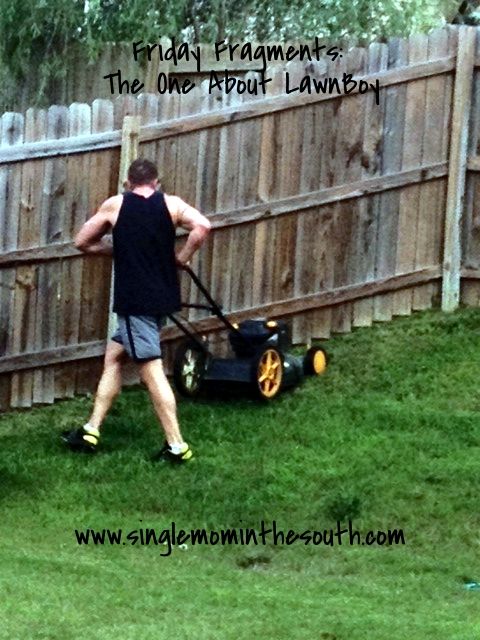 See? All his fault!
Our church had Vacation Bible School this past week. I opted not to teach this year, giving myself a break. I did volunteer in the Toddler Room one day. They were SO sweet. One little girl really took to me and we "read" a story together. I found out afterward that she was the granddaughter of our former governor! When I texted LB, he had to google the name to figure out whom I was talking about... the person just left office in January. Geesh!
This is not my first "celebrity" incident at church. I told you about another one here.
I miss teaching preschool. Especially after the year I had!
This time last year I was blogging about Father's Day. I mentioned both the trials of the holiday for a single mom ~
Speaking of single motherhood, if you haven't checked out my Ask Single Mom in the South series, please do! ~
and also some guy I was dating. ~ I said in the title this one would be about LB, so I'm having to creatively link all my frags to him!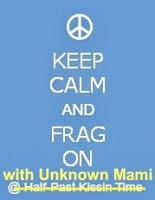 Linking up today with Unknown Mami because my fellow teacher-in-crime, Mrs. 4444 is taking the summer off!