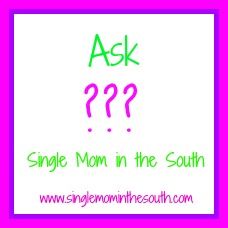 A semi-regular column that addresses your questions about single motherhood. Got a question about which you'd like my opinion? Ask in the comments or email me at singlemominthesouth@gmail.com.
*****
where she's asked me to answer the question:
How can I be a good friend to someone going through a divorce or facing being a single mom for the first time?
If you haven't checked her out lately, Kay has redesigned her space. Go give her look-see and as always, weigh in with your own thoughts on the question!