It's Summer Break for this Sorta Southern Single Teacher. That means more time to relax, which for me equals more time in the kitchen. I've gone on and on and on about my love for the CSA I am using this year and my desire not to sub out items so I can learn to use things in new ways.
My kids LOVE strawberries, so we had no problem keeping up with the many pints they sent this spring, but they don't feel the same about blueberries. ~Well, The Boy does, but without a little help from his sister, he can't quite keep up.
As a result, I found myself with A LOT of blueberries.
Being something of a genius, *winks*
I froze them...
and started using them as a base for a breakfast smoothie.
Then I ran out of Greek yogurt, so I had to improvise.~ I am a self-professed genius after all! *rolls eyes at self*
I started with a handful for frozen blueberries, added a leaf of kale, ~another one of those items I was looking for ways to use~ half a banana, a quarter avocado and enough orange juice to make my blender happy...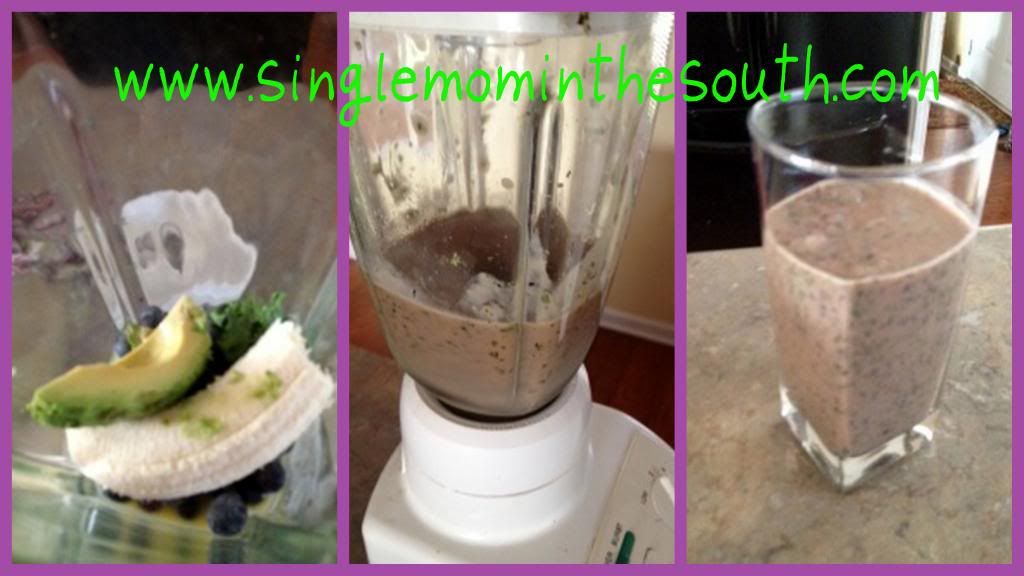 ... and this is what I ended up with!
It's such a delicious and easy way to start the day. If I double the batch and the children don't want it, it'll even keep in the fridge. The combination of the avocado and banana give it the creaminess I like and the frozen blueberries negate the need for ice.
I can't wait until we start getting raspberries and peaches in a few weeks!
Single Mom in the South's No-Dairy Berry Smoothie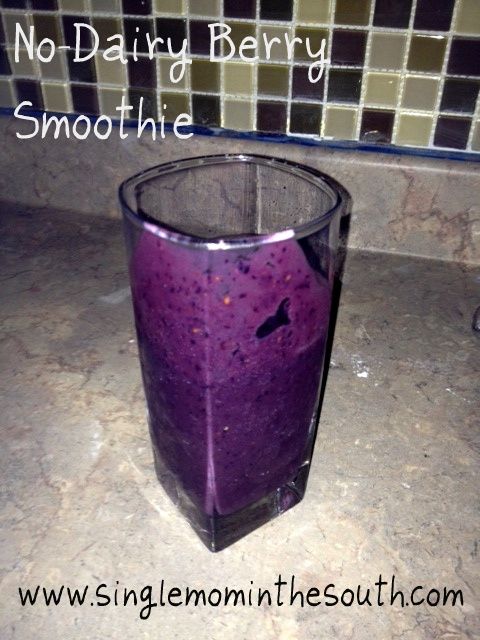 Here's one with blackberries
1/2 cup frozen blueberries
1 leaf kale, stem removed
1/2 banana
1/4 avocado
1/4 cup orange juice ~more if needed
assorted berries ~ optional
Combine all ingredients in a blender and blend. Add more orange juice to reach desired consistency. Refrigerate leftovers.
Yield: 1 serving
Linking up for Wordful Wednesday!