"I'm getting Lucky! I'm getting Lucky!" the Girl Child sang as she sashay-ed through the living room one recent morning.
Poor Lawn Boy almost spit out his coffee!
"Not THAT kind of lucky!" my newly-turned eleven-year-old Boy informed him.
Say WHAT?!?!
"Umm, Boy Child, to what kind of 'lucky' are you referring?" I asked gingerly.
"There is more than one meaning of 'getting lucky', Mamma," he snickered.
Lord Help Us!
"Exactly what do you mean?" I inquired.
Put on the spot, he had the grace to blush, "You know, like if you get something good... like win a contest... but that's not what she means. She means she's bringing Lucky home!"
Meet Lucky...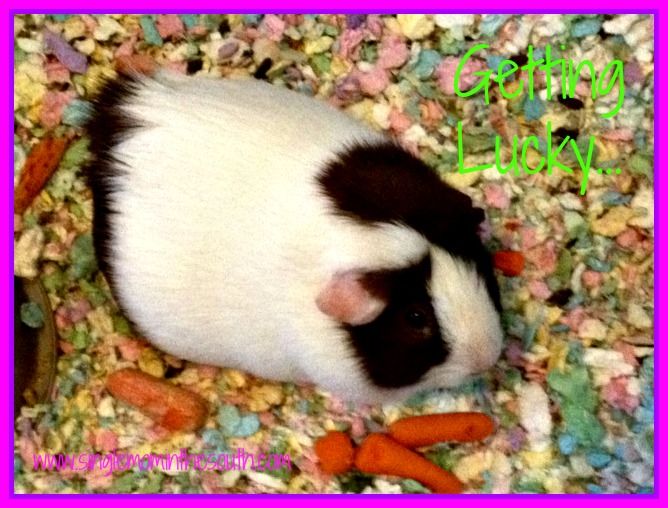 The Girl was quite thrilled that it would be her turn to take him home that weekend.
Lucky Us
...In more ways than one, apparently. I'm pretty sure he meant what he said, but My Word, Y'all, we're at that age where maybe he doesn't....
*SMH*