A little late to the party this year, since like us, most of you probably finished school today. I've known what I was going to give my children's teachers since October. I've had the "main" part of the gift since November. Still, I didn't get it all together until 4 am the night before I needed to bring them in.
Lawn Boy helped. There *may* have been an argument about help not being helpful when you don't get the right thing. This *may* have been followed by a middle of the night trip back to the dollar store... not by me. I was asleep!*
The Boy's football team did a pasta fundraiser this fall. When the brochure came home full of pasta for college football fans, I knew I'd actually buy some. I do know the favorite team of most of my children's teachers. For the rest, they had cute Snowman pasta.
Thus, I started with this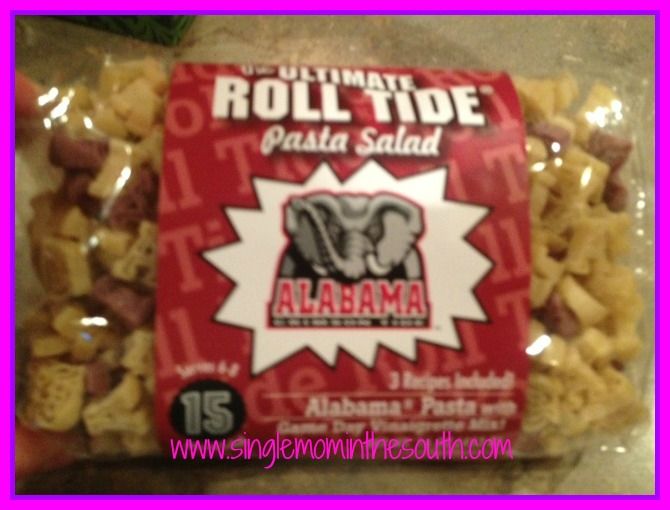 We do not live in Alabama, yet two of The Girl's teachers went there. Go figure!
At the 9th hour, I needed to run to the dollar store for pasta spoons and cello bags. Lawn Boy offered to go. The bags he came back with were not big enough and he couldn't find spoons. I went to bed. I woke up at 4 am and found these on my counter.*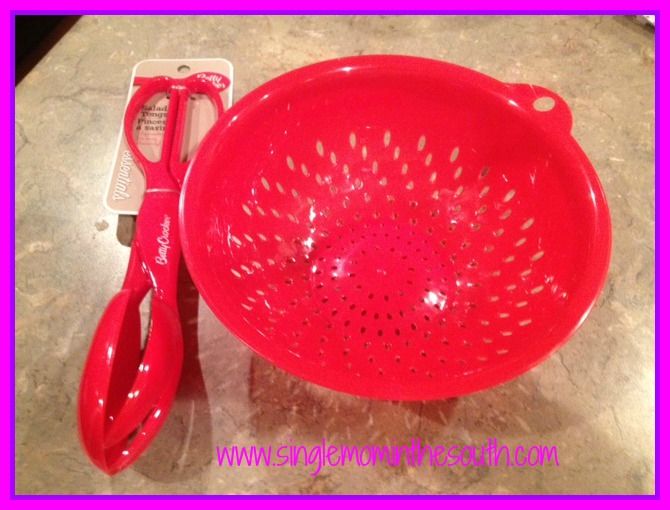 Colander = genius. Yes, those are salad tongs, but they did the trick and they matched AND he went out in the middle of the night!*
Put everything in a wine bag and Voila!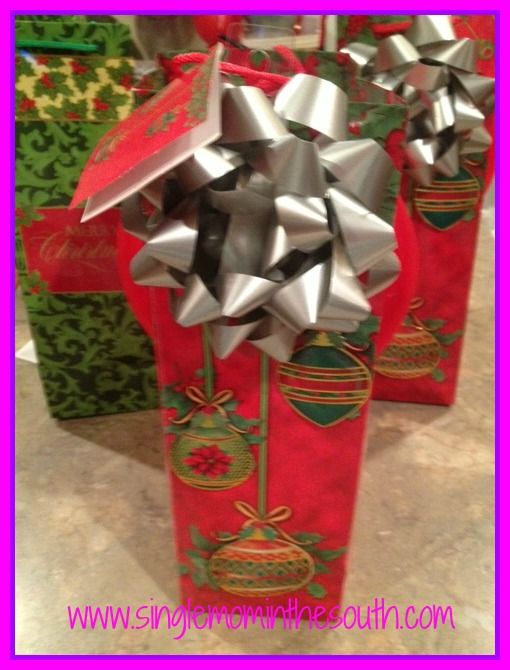 *All is well. The wedding is still on. I include this information because it's not easy to learn to accept help and commuicate again, but we are working on it. We are commited to getting it "right" this time. Work in progress and all that...